Woodlawn Cemetery is located at Maxville, in White River Township of Randolph County, Indiana. The cemetery stones have been read, recorded, and published by Beverly D. Hoot Wagner in 1982. Thank you Beverly for this wonderful contribution to Randolph County history. All the scanned text is the listing of her work.
The purpose of this project is to photograph all stones at Woodlawn Cemetery and to update the listing from the 1982 reading. WebMaster for this project is Dr. David Vern Addington (addingd@yahoo.com). Thanks to Mylie Winger and her fellow students from NHS for their help in photographing the stones. All stones were photographed between June 2011 and August 2012. Project Completed November 2012 Latest update August 2022
Old Maxville Section | Old Church Lot | Section 1 | Section 2 | Section 3 | Section 4 | Section 5 | Section 6 | Section 7 | Section 8 | Rhody Section
Woodlawn Cemetery Home Page | Woodlawn Cemetery Index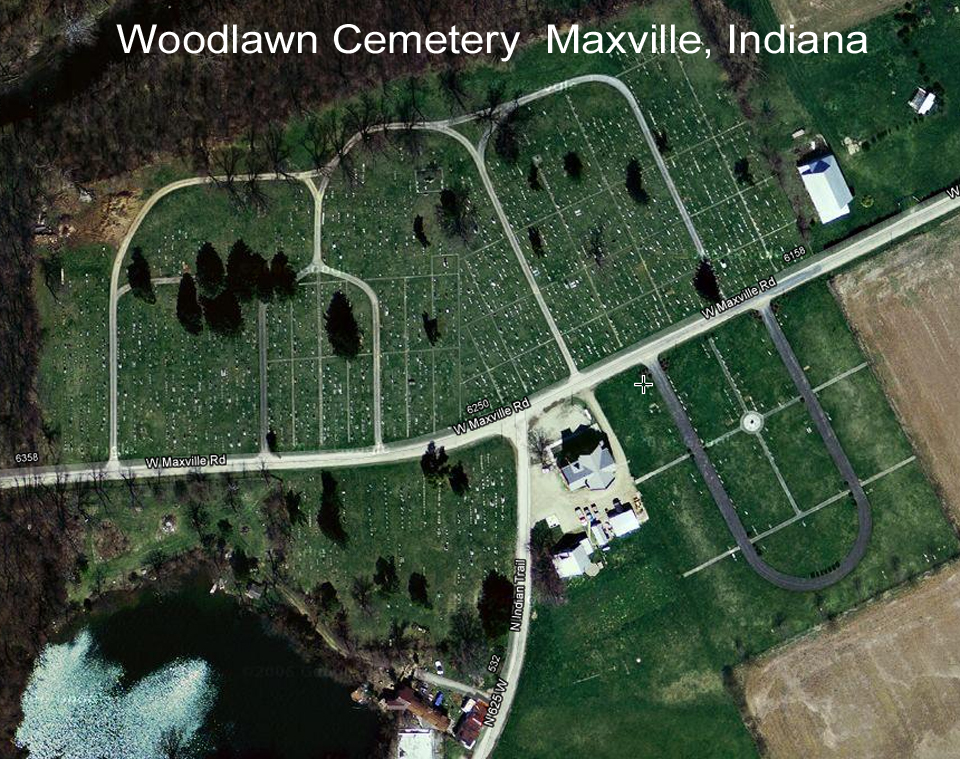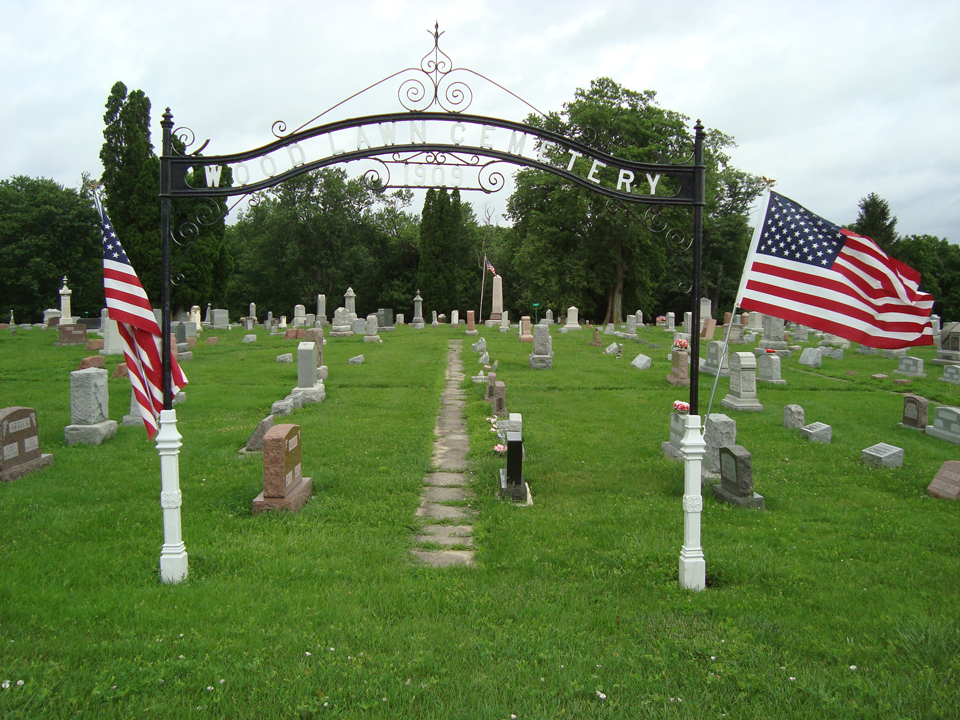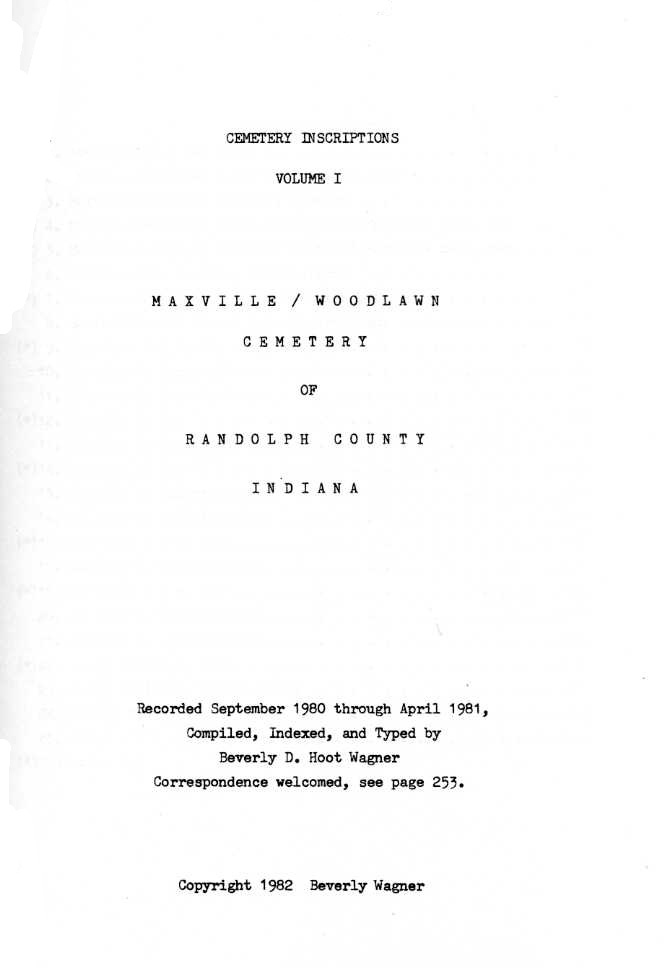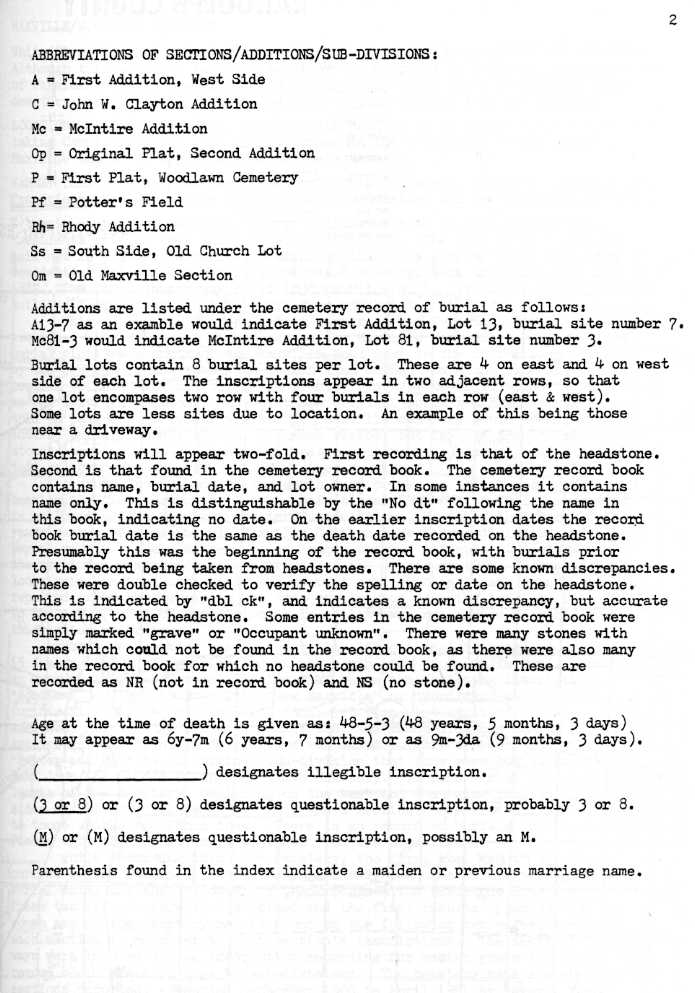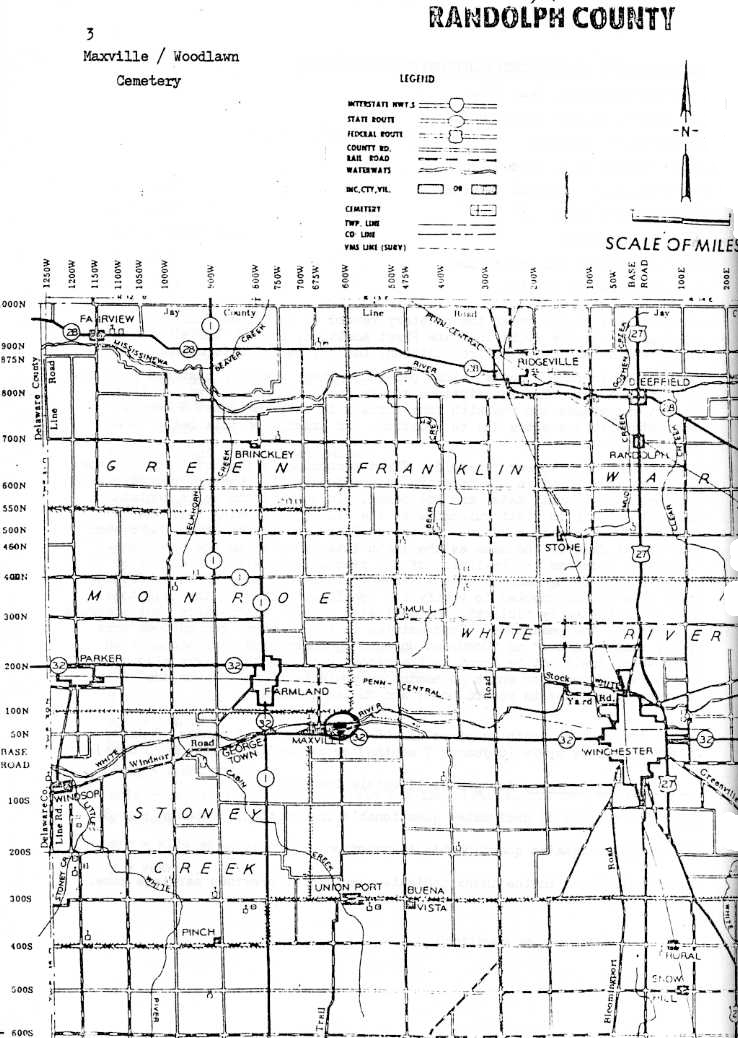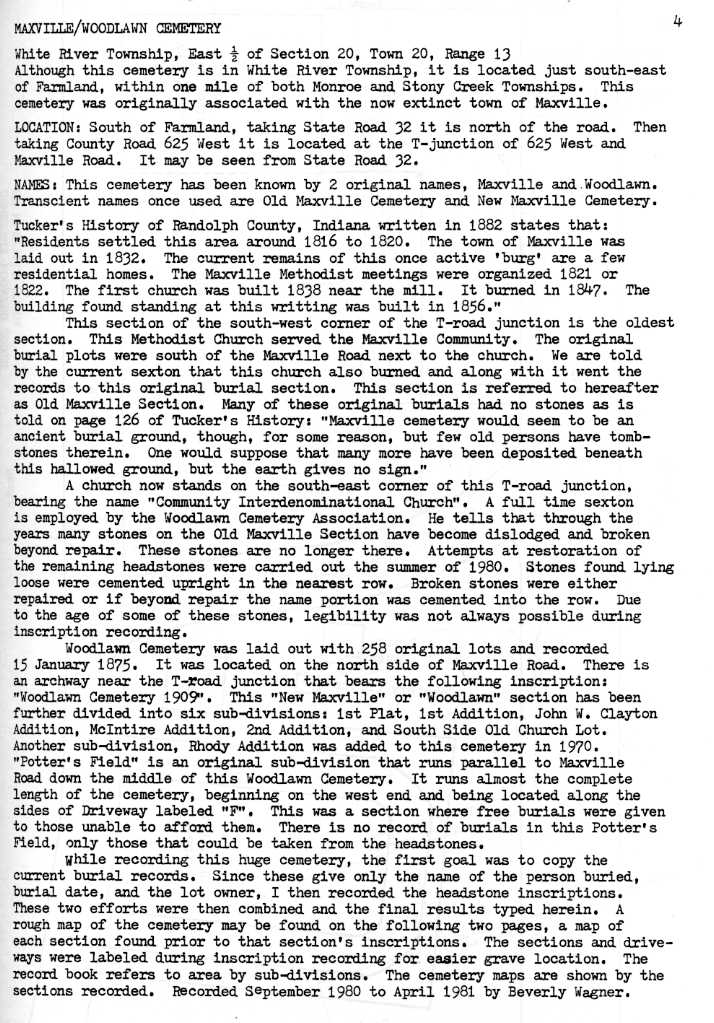 The naming of sections, the numbering of rows and stones from the 1982 reading have been kept. New stone
numbers have been added or decimal numbers added to indicate new stones at the end of rows or between stones.
New section names have been added in the Rhody Addition.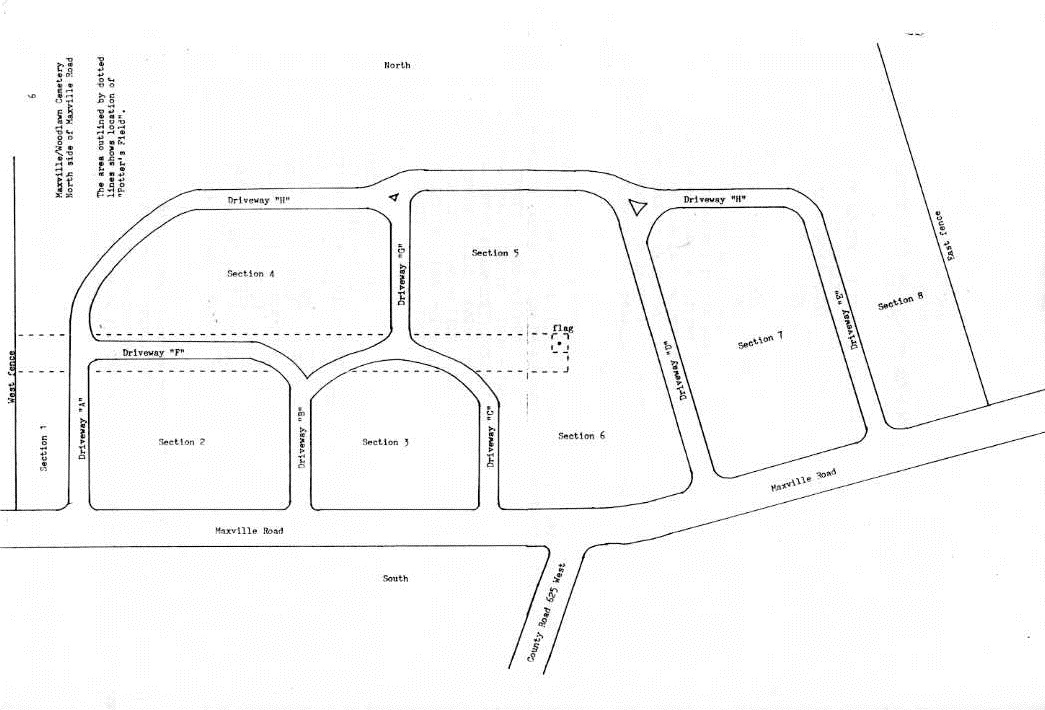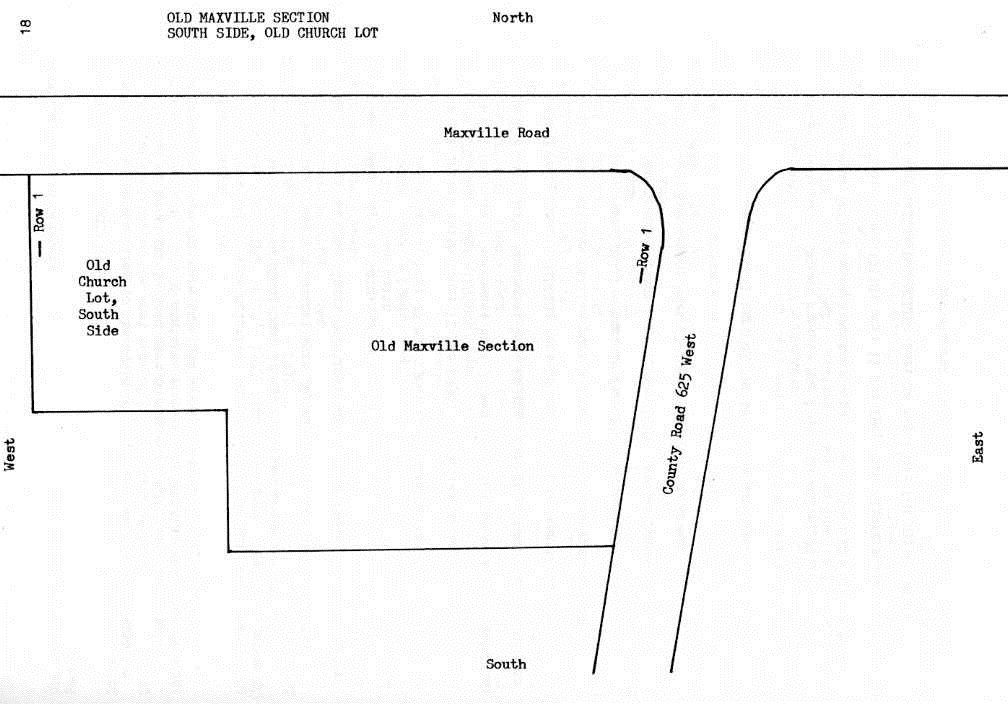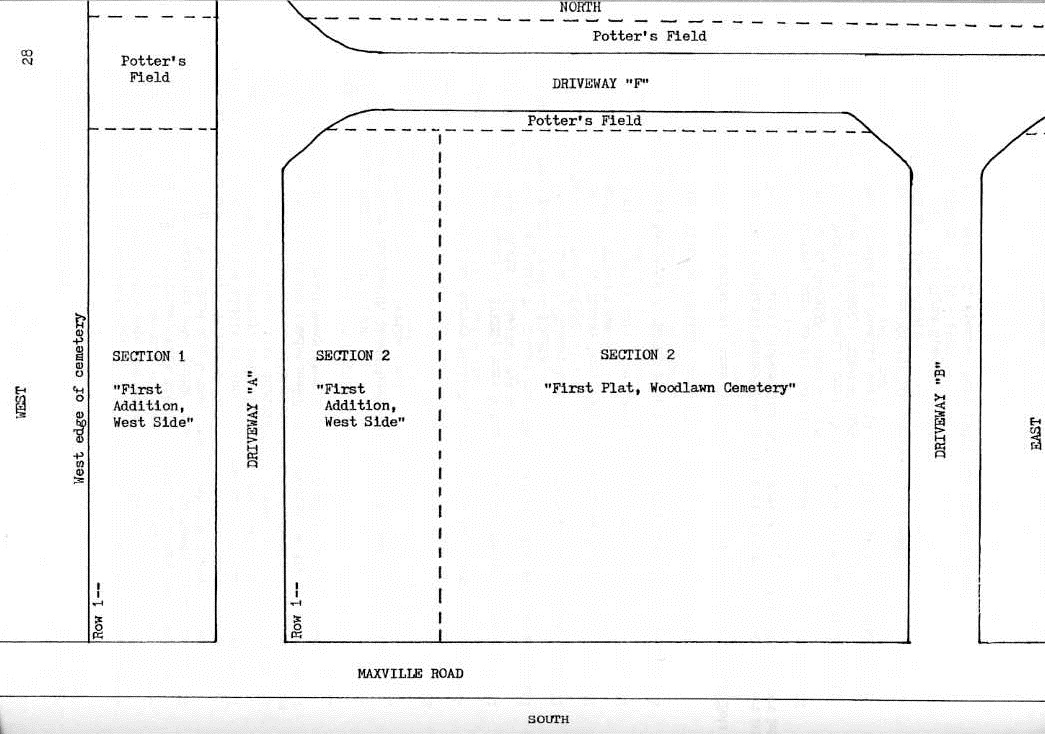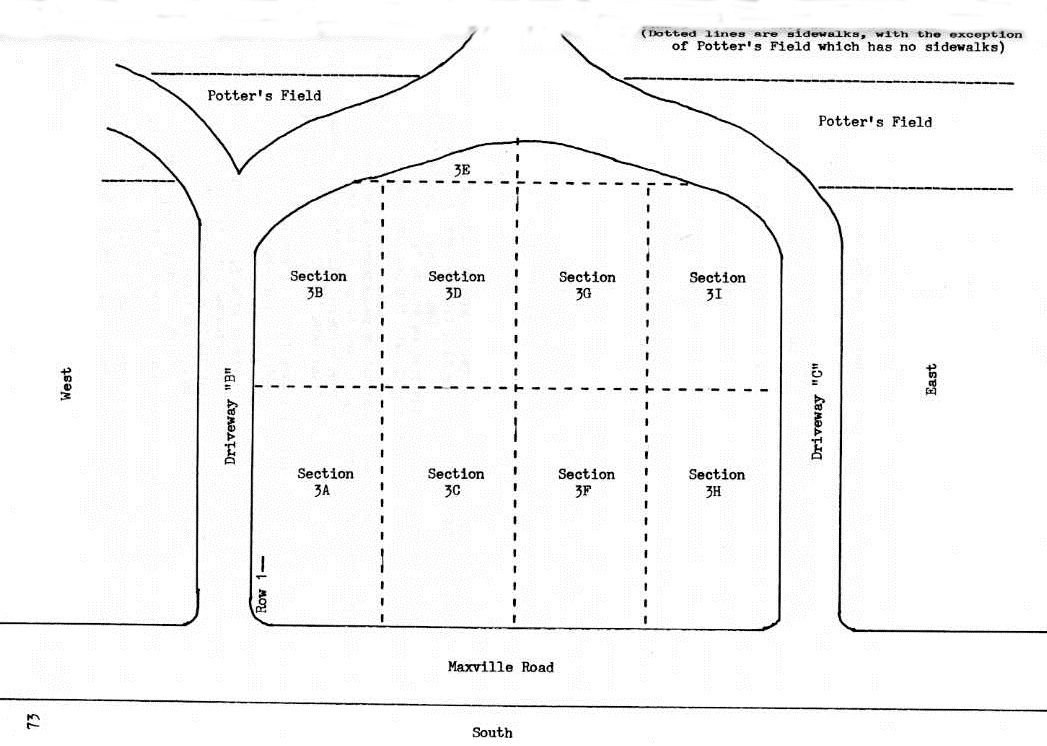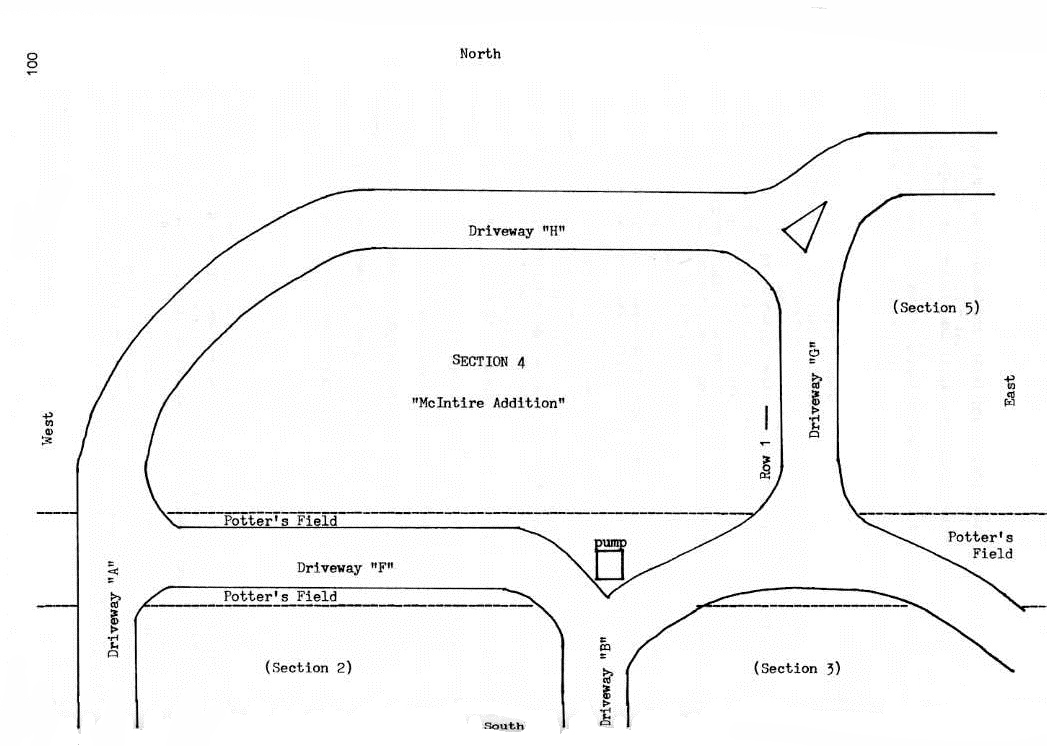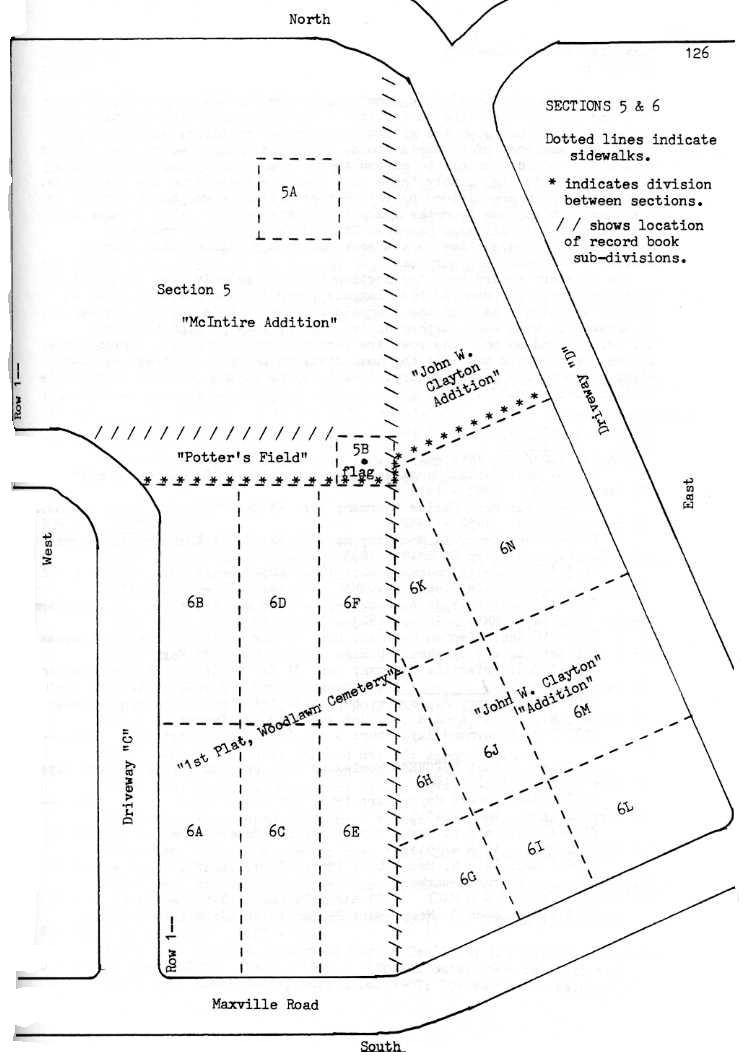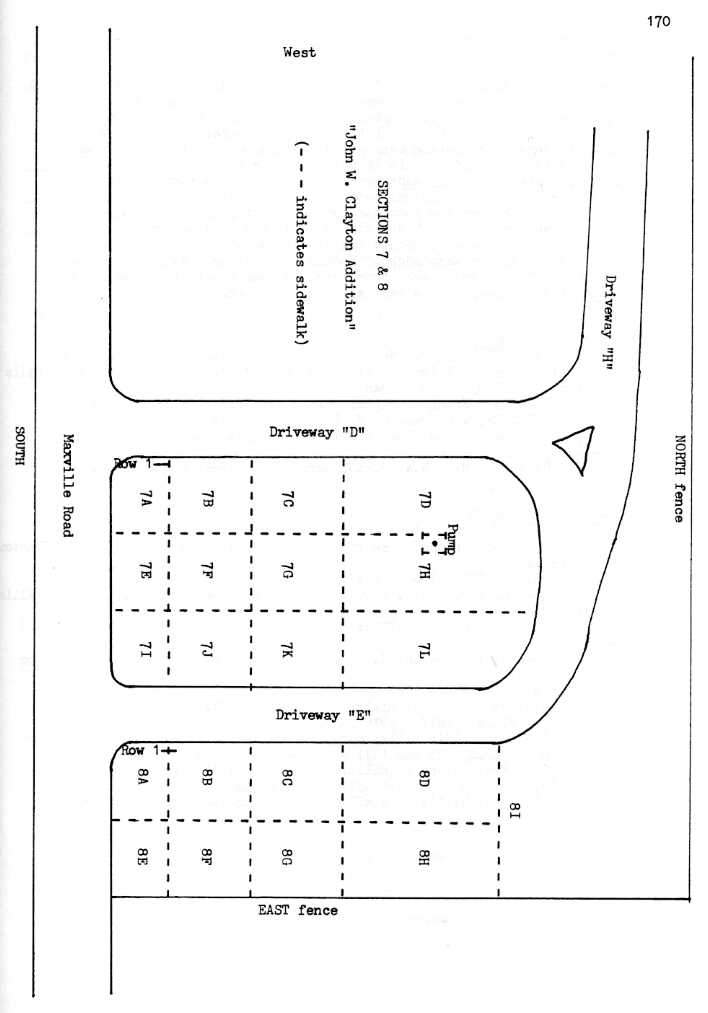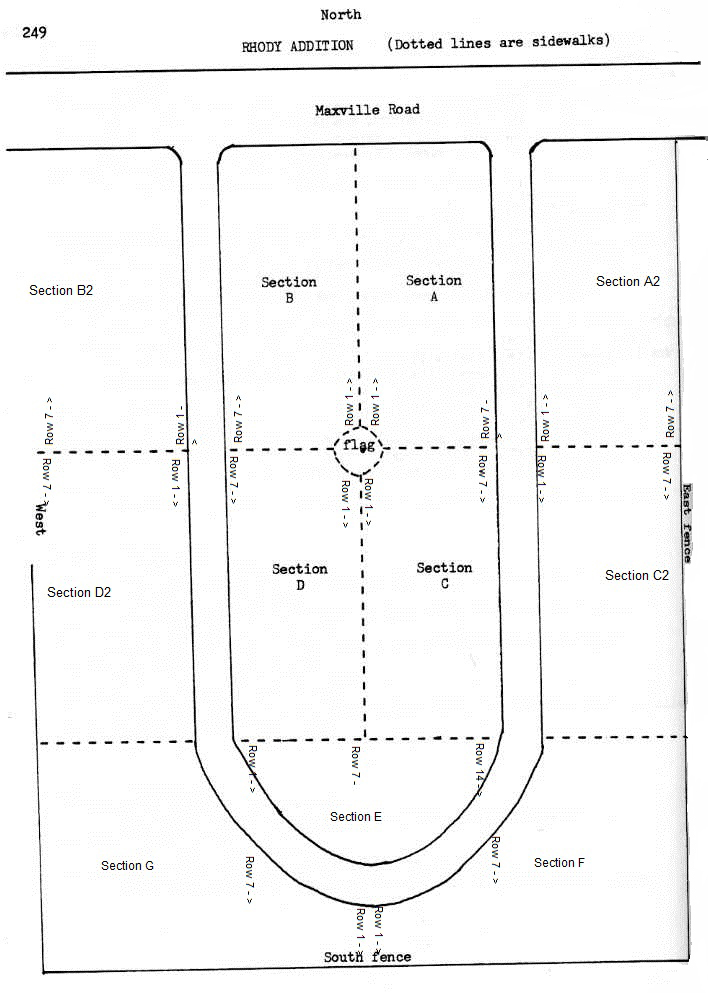 Additional section and rows for this work for Rhody Addition
Old Maxville Section | Old Church Lot | Section 1 | Section 2 | Section 3 | Section 4 | Section 5 | Section 6 | Section 7 | Section 8 | Rhody Section
Woodlawn Cemetery Home Page | Woodlawn Cemetery Index
Return to Randolph County, Indiana links